Welcome to Ascension School!
Welcome to Ascension School, a school community committed to nurturing students as they become praying, caring, serving young Christians. We have a fine tradition, a great spirit, dedicated teachers and enthusiastic students.
Welcome to our school web site. We hope it gives you a preview of our school.
Ascension's enrollment for the 2017-2018 school year as of October is 340 students.
For more enrollment information contact Principal Susan DiGiorgio . Her email address is sdigiorgio@ascensionkettering.org .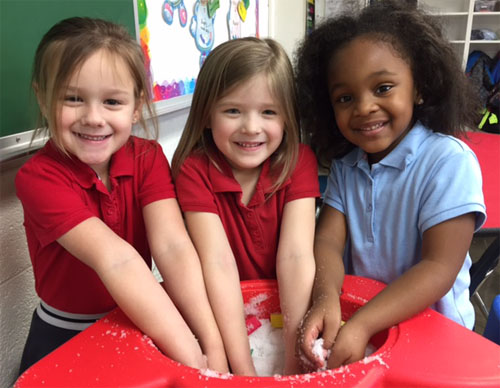 Parent Testimonials
"Ascension is a first-rate Catholic school with an extremely dedicated faculty, staff, and principal. Our children are not only receiving an excellent education in a fostering environment, but they are challenged to always do their best and reach their full potential. The fact that religion, mass attendance, and special celebrations are part of the school curriculum is a very important attribute as well. We feel our children are happy, are receiving a strong foundation and are well prepared; enabling
them to pursue a future at any high school in the area."
Mr. and Mrs. Gus Tenhundfeld, parents